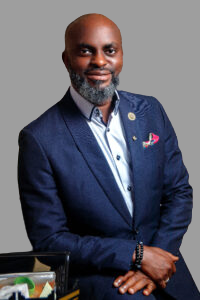 Sylvester Uzoama, the CEO, is a graduate of Obafemi Awolowo University, Ile-Ife with a B.Sc in Computer Engineering. He has more than 15 years of working experience cutting across  Information and Communication & Technology (ICT), Business Re-orientation, Product Identification, Market Segmentation and Strategy Development. In addition, he has served in other professional capacities such as ICT Advisor at Schoolnet Nigeria, ICT Consultant for Lux Terra Foundation and ICT Consultant for the ICASA 2005 and the ICASA 2005 Secretariat. He is currently a Member of the Institute of Electrical and Electronics Engineering (Sector 8), a Member of the Institute of Computer Engineers and a Member of Nigerian Institute of Management. He is the sponsor for Global Initiative for Peace and Love, a respected society for conflict resolution. He equally serves as the founder and promoter of Circulate, a business development training program targeted at entrepreneurs wishing to start businesses. Mr Sylvester Uzoama is also the sponsor of "Food for 1 million" a selfless effort to help eradicate hunger and illiteracy within orphanages in Nigeria. He served as a board member of St Mary's Orphanage, Gwagwalada, Abuja. He is happily married and blessed with two beautiful daughters and one son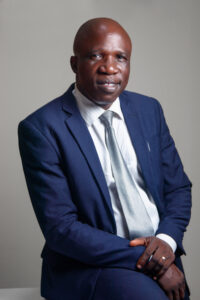 Oluremi O. Olatiilu, the Group General Manager (Finance & Admin) is a graduate of accounting and has over twenty-five years of financial and administrative experience. Mr. Olatiilu is an accounting graduate and holder of Masters in Business Administration (MBA) degree. He is a Member of professional associations that  including Nigerian Institute of Management and other reputable bodies. In addition to his professional experience in the field of accounting, he has undergone series of courses ranging from human resources/personnel management to project management.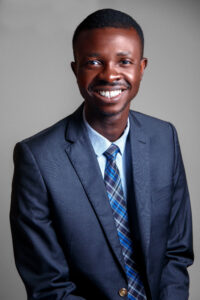 Seyitan Teidi is the Head of Corporate services and Business/Project Strategy with over 5 years of experience in project management, business and content development.
Seyitan Teidi also possesses certification in investment appraisal and cost-benefit analysis from Queens University, Canada, and a certification in Product Management from Forthwith Group in addition to a  Bachelor's degree and a Master's in Economics both from Eastern Mediterranean University Turkey.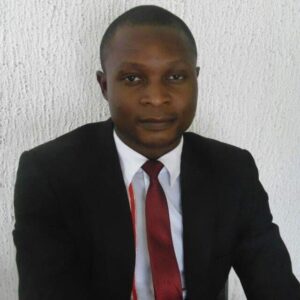 Sanni Abraham is a graduate of Electrical/Electronics Engineering with from the University of Abuja in  and hold a Master's degree in Power Systems and Control Engineering. He has undergone various training and earned certificates in the process, in area that include M & E Fundamentals, Data Quality (M&E) and Management Strategies for people and Resources. In his quest for innovation and project management, he obtained a Post Graduate Diploma in Industrial Administration and Management and has over 6 years' experience in project management and operations, and over 8 years experience as an information and computer training professional. He Possesses interpersonal communication and negotiating skills and has the ability to develop and maintain mutually beneficial internal and external relationship he enjoys being part of, as well as managing and training a successful and productive team for project delivery.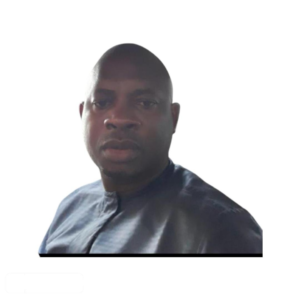 Olufemi Isola, a graduate of Electronic Telecommunication Engineering from the Federal Polytechnic, Ado Ekiti- a result oriented, high energy, hands-on professional with more than 15 years of experience in ICT. He is an accomplished ICT professional with broad experience in ICT Network infrastructures, ICT solution design, Project management, and Customer management.
He's a certified Project Management Professional (PMP) He also has a professional certificate in Project Management for Software Development. He has good understanding and experience in satellite communications, Microsoft Server and Microsoft. Net architecture.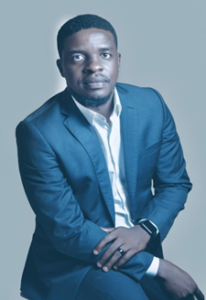 Ifiok Thomas Isang is a certified HSE Officer and Project Manager. He is an enthusiastic young man with logical, analytic and methodical approach towards professional, academic and voluntary activities. He has excellent interpersonal skills and the ability to communicate concisely and articulately at all levels. He is saddled with the responsibility of creating a work scheduling plan with resources, timelines etc and ensuring adherence to such plans during implementation and also sees to producing daily reporting of projects milestones, lag time, outline of achievements, close out reports etc. He is a graduate of Rivers State University.